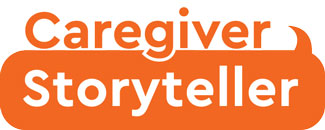 A storytelling podcast about Alzheimer's and dementia caregiving.
Caregiver/Storyteller is a storytelling podcast about Alzheimer's and dementia caregiving. Every caregiver has a story to tell. Chris Doucette interviews caregivers to learn how they became caregivers, the ups and downs of their journey, and how they've changed as a result. Other podcasts teach. Through confessional storytelling, Caregiver/Storyteller helps listeners understand the first-person reality of what caregiving is actually like. While all caregiving stories convey a sense of loss, there is also a surprising amount of fortitude, loyalty, gratitude, joy, and humor. These are their stories.
Do you have a story to tell?
Click here if you're interested in being a guest on the show and sharing your story.
---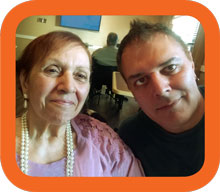 Episode 4
Gotta Be Shelby: Rob Zukowski
*Rob's mother, Elena, was diagnosed with Parkinson's disease and developed dementia as a result. Rob serves as the primary, long-distance caregiver for his mother - he lives in Manhattan and travels to upstate New York to visit her every weekend. With some family support and a dedication to his mother, Rob is able to perform his duties as caregiver - though the physical and emotional toll that family caregiving takes can be heard in his words and his voice.
Music by Ravi Krishnaswami at COPILOT Music and Sound

---
Episode 3
A Partner's Legacy: Nancy Shamban
Nancy Shamban served as the caregiver for her partner Marilyn when Marilyn developed dementia soon after successful treatment for cancer. The double-whammy of caregiving through two illnesses strained their relationship, almost to the breaking point. Helping Nancy through this period were Marilyn's children from a previous relationship, a legacy of family that Nancy treasures. Today, Nancy helps others through the caregiving process by leading a support group for Alzheimer's and dementia caregivers.
---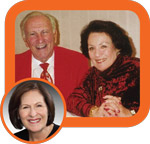 Episode 2
Both Parents With Dementia: Lou-Ellen Barkan
Lou-Ellen's father, Joe, was diagnosed with Alzheimer's, leaving her mother, Marilyn, to serve as primary caregiver – a role that left her financially, emotionally, and physically exhausted.
---

Episode 1
The Only Child: Keith Amparado
Keith tells the story of how he very carefully took greater control over key aspects of his mother's life, and how he realized the degree to which his mother trusted him.